Dire conditions at a unit in the Thomson federal penitentiary prompted "immediate" changes, and a temporary reduction of the prison's population.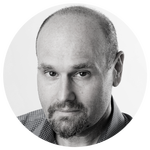 By Glenn Thrush
Feb. 14, 2023Updated 7:15 p.m. ET
WASHINGTON — The Bureau of Prisons is shuttering a troubled special detention unit in Illinois that has been plagued by inmate deaths, suicides and the reported sexual harassment of guards.
On Tuesday morning, staff members at the special management unit in the Thomson federal penitentiary in the rural northwest part of the state were told that the 350 prisoners under their supervision would be transferred to other prisons. They had been moved to the unit after committing disciplinary infractions in facilities around the country.
Bureau officials "recently identified significant concerns with respect to institutional culture and compliance with B.O.P. policies" at the high-security facility, which houses about 800 inmates, Randilee Giamusso, a bureau spokeswoman, wrote in an email.
"We believe these issues are having a detrimental impact on facility operations, and the B.O.P. has determined that there is a need for immediate corrective measures," she added.